FLY Life App
Being a girl today can be difficult. The challenges don't stop at school or home. The FLY Life App is here to help make things easier with direct-messaging mentorship, inspirational posts, and so much more.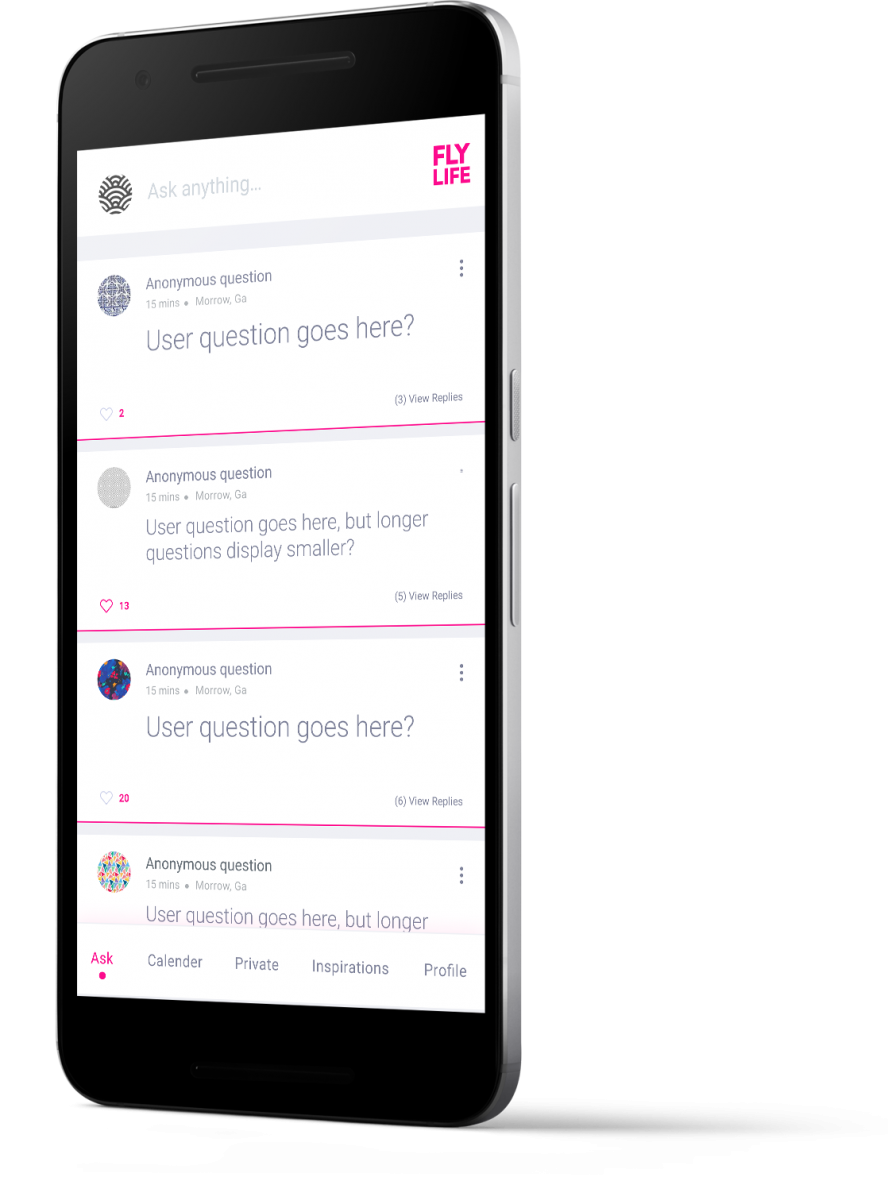 App Features
• 100% Free
• Message trained mentors
• Inspirational posts
• Safe, online community
• Access to emergency contacts
JOIN OUR DIGITAL COMMUNITY...
DOWNLOAD NOW!